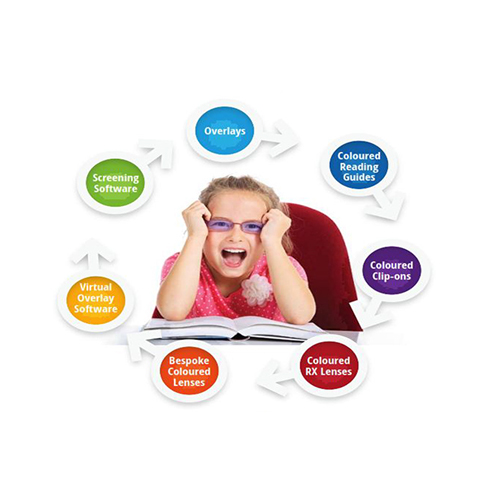 Research show that up to 20% of the population experience discomfort when viewing certain patterns (including text). This condition is variously referred to as Meares-irlen syndrome or Visual Stress.
A better way to read
Many of these people can be helped with coloured filters. ReadEZ provides a spectrum for diagnosing and managing Meares-irlen syndrome allowing you to provide a valuable new service for your patients.
Elegant screening software helps diagnose the condition and determine the optimum colour.
Built in database and report generator.
Greater rang of overlay colours.
Coloured clip-ons provide simple and an affordable solution.
Coloured prescription lenses at sensible prices.
Bespoke colour tinting option.
Developed by Prof. Thomson in collaboration with Norville Optical.
Software already used in over 500 practices and schools.
Complete spectrum of evidence-based solutions under one roof.